Building a product is hard.
One of our core values at Hammock is transparency. Our goal is to be transparent about how we come up with new features, why we decide to build them, how we build them, and how they can help you improve your stability as a freelancer.
We want you to know that we are listening to you. Something not working? We'll fix it. Looking for that extra special functionality that other companies won't add to their products? We'll build it.
If you're a freelancer, we hope you'll get a deeper understanding about how Hammock can help your freelance business. If you're a product person, we hope you'll find it helpful to learn more about how we're approaching product development.
OK, let's talk about On-boarding.
Hammock has been live and ready to use since late September 2019. Since then, we've attended 2 conferences, Denver Freelance Business Week and more recently, The Freelance Conference in Austin.
We attended these conferences to connect with YOU! We talked to so many fellow freelancers. We learned, we connected, we shared, and we got really excited about the future of Hammock.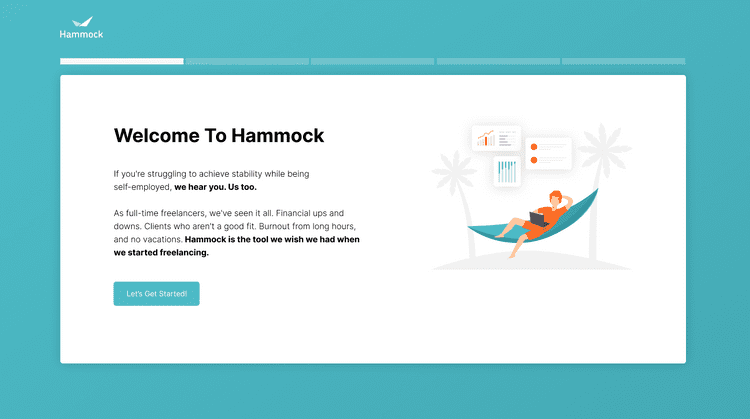 We left the conferences energized, ready for signups and excited to start getting feedback right away. And when that didn't happen, we started to dig into why.
Out of 19 total signups, only 3 finished on-boarding. Right now, we require everyone to link their bank account before you can really start using Hammock. We had previously thought this wouldn't be a big blocker, but the numbers speak for themselves.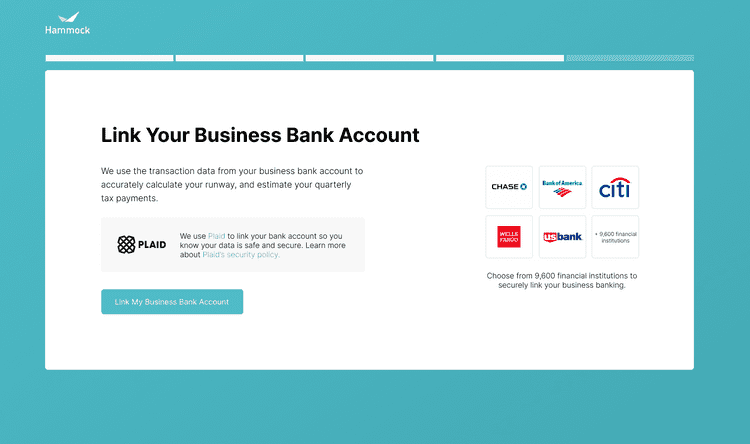 We want you to take Hammock for a spin, first.
Moving forward, we're working on a re-design that will allow you to take Hammock for a test drive before you commit to hooking up your bank account!
Then, we'll take you through an educational tour that will show you all the awesome stuff Hammock can help you with. And I'm not talking one of those boring tooltip tours that you always want to skip. We're going to take you through a real life example of how I, Jessica, use Hammock to help me make decisions about my own freelance business.
Stay tuned! We're currently working on writing the story and designing what it will look like. And trying to decide if we should add video (and figuring how to even make a video? #startuplife).
If you signed up but didn't make it past hooking your bank account or are just curious about what we're up to, sign up for our mailing list below and we'll send out an email when it's complete!